Winter holidays in the Dolomites
Powdery snow and fun on the slopes
Savour winter in the Dolomites – at Bärenhotel. Nestled in the UNESCO world heritage site, host Eugen rolls out the white carpet for you, so you can hop directly from bed to the ski run. Your winter holiday in the Dolomites will be an absolute highlight.
The charm of the mountains
Winter sports enthusiasts, snow lovers, spa aficionados, outdoor fans and gourmet holiday-makers are thrilled by the unique mountain landscape of South Tyrol, the pleasant silence and the people who make this place truly special. A place of conviviality and joie de vivre. Put on your snowshoes and go on a discovery tour through pristine nature. Follow the cross-country tracks, toboggan runs and winter hiking paths. Holidays in the snow – an unforgettable experience.
more
Strikingly different.
What makes us so special at the Bärenhotel ...
Skiing holidays at Kronplatz
Pure skiing enjoyment!
The new  Kronplatz cable car infront of the hotel, will bring you fast on the Kronplatz. A snow-sure business, certainly leveling up your skiing holiday at Kronplatz. With 119 kilometres of perfectly groomed trails, 40 state-of-the-art cable cars and approx. 40 mountain huts, the Kronplatz is considered the number one ski area in the Dolomites.
Easy & convenient: your personal ski pass
To help you avoid long waiting times, we offer you the option of purchasing your personal ski pass for the ski resort of Kronplatz or the Dolomiti Superski ski carousel. Take advantage of this opportunity and experience endless fun on the slopes!
An unforgettable Winter
Winter magic and mountain Christmas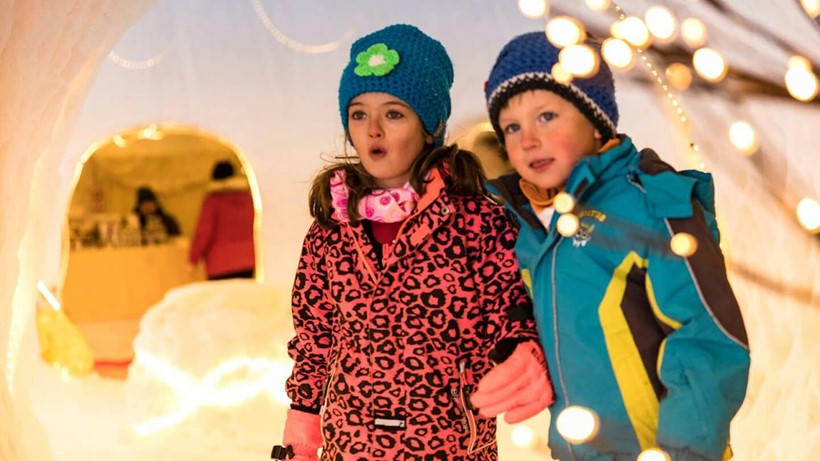 Experience the wonderful magic of the pre-Christmas season and the romantic winter in the mountains. Where tradition and hospitality meet each other. Enjoy the snow-covered winter landscapes of the beautiful Dolomites, heartwarming moments in our SPA area, glittering snow, sporting activities at the Kronplatz, fantastic views from our Sky lounge, South Tyrolean specialities will delight you and much more, away from stress and hectic.
Christmas Dinner
Enjoy a different kind of Christmas, at the crackling open fire, with Christmas story, cinnamon stars, mulled wine, Christmas aperitif, Christmas dinner.
Where skiers and cross-country skiers meet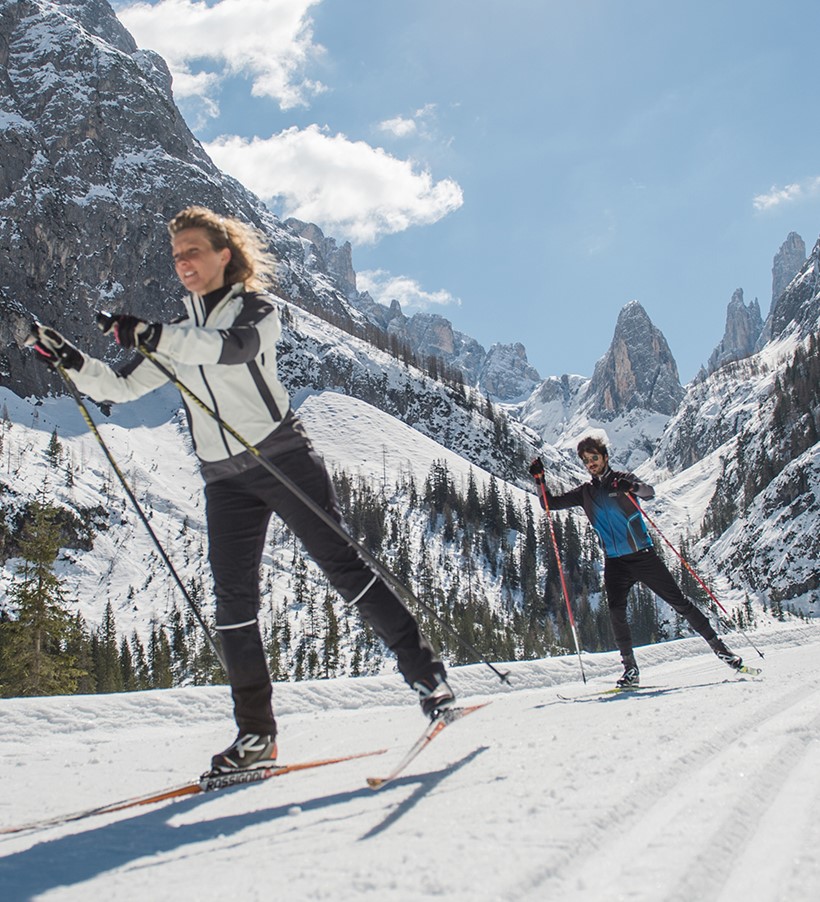 Thanks to the perfect position right at the slope of the Kronplatz and not far from several cross-country ski runs you can relish at Bärenhotel by turns skiing, snowboarding, cross-country skiing, catching some sunshine, relaxing, sauna infusions, mental time-out, massages, ski touring, snowshoeing and much more.