The alpine-luxurious wellness hotel in the Dolomites
The spa paradise on three floors
The Bärenhotel takes part in the league of the top wellness hotels in the Dolomites. On three floors you get to know what true wellbeing feels like in your summer holiday at Kronplatz – always accompanied by the breathtaking panoramic views of the Dolomites and nature.
Sauna lovers can choose out of six saunas, be surrounded by pleasant steams or feel the energy of water on the skin when doing Kneipp Therapy. Discover the exquisite wellness world of the Bärenhotel on your exclusive wellness holiday in Valdaora/Olang!
more
The suite was very clean. The food was amazing and the wellness and SPA area truly perfect. The panoramic view from the suite adds to the delight. One of the best hotels in South Tyrol!
Simon
Surpisingly different.
Wellness of a very special kind
Sauna world & relax
Healthy sweating – Dolomites cinema included
On your wellness holiday at Kronplatz 6 saunas are at your disposal, so we can meet everybody's need. On your winter holiday in the Dolomites you can indulge in a healthy sweat, surrounded by fragrant steams which will strengthen your immune system.
Discover the manifold sauna world of the Bärenhotel:
Finnish sauna

Salt grotto with a fragrance of fresh mint

Alpine herbs steam bath

Infrared cabins

Family dress-on sauna

Dolomites panoramic sauna with high-light infusions

The Dolomites panoramic sauna offers with its large glass window awe-inspiring views of the Hochpustertal Valley and the Antholz Valley. Additionally to sweating, swimming, relaxing … you get some refreshments at our vital corner with fresh nativ water, revitalising teas and healthy snacks.
Feel the beneficial energy of the water.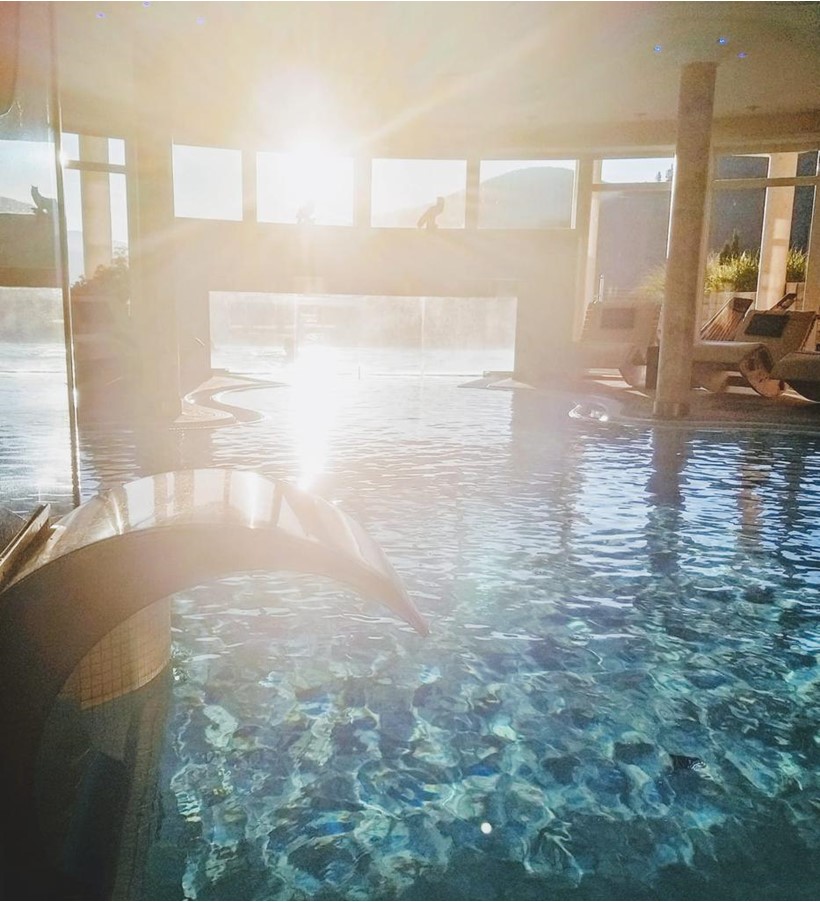 Where saline water meets mountains …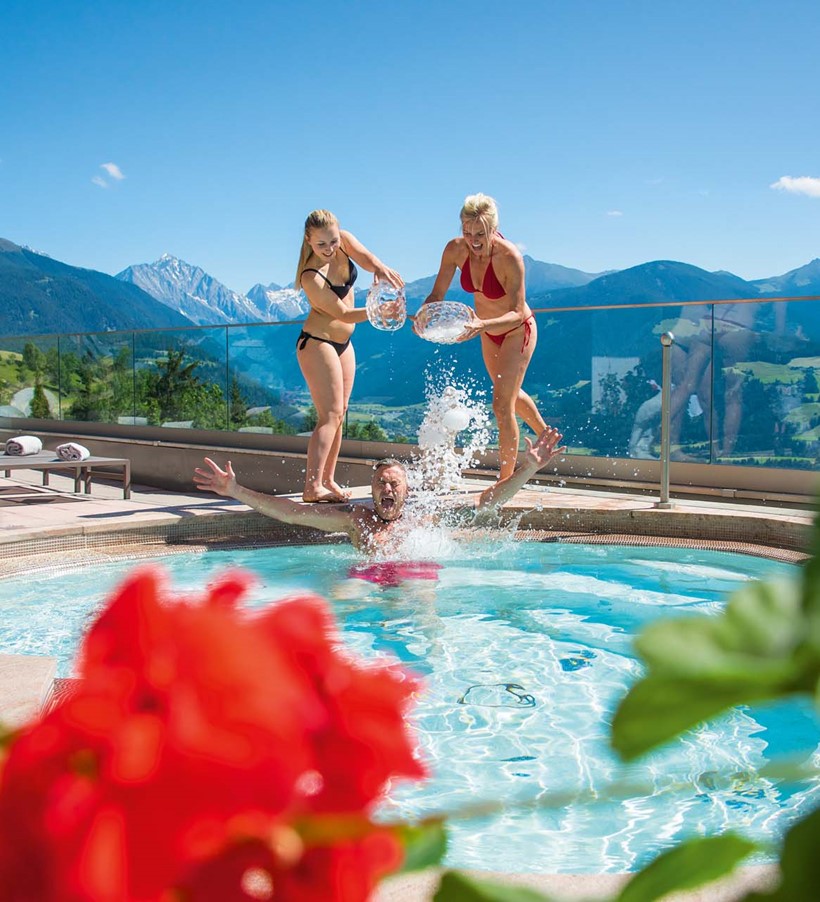 We take bring the sea to the mountains! In our three pools, the indoor pool, the heart-shaped whirlpool and the infinity sky pool you can relish a healthy bath in saline water. A blessing for skin and hair!
Balance for body & soul
In harmony with yourself on your wellness holiday in the Dolomites
Feel and understand yourself and your body. Listen to yourself and live every moment consciously. With our comprehensive balance offers in autumn you will find your inner peace.
Feel the energy of the forest
Discover the beneficial energy of alpine forest bathing – Shinrin Yoku with our expert. Take part in interesting nature- and herbs workshops, experience the curative effect of sulphur baths and let our mental coach give you advice. You will see how good it is to concentrate on your own needs.